Fabian Garcia Science Center
A Brief History of Fabian Garcia Science Center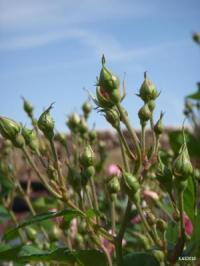 The first deed signed for Fabian Garcia Research Center happened in 1906 and was for 23.16 acres. Currently the center has 41.10 acres of land available. 11.15 acres were purchased from H.B. Machen in 1924, 12.72 acres were purchased from C.T. Turney in 1928, with 7.33 acres going to Interstate 10, and the last 1.40 acres were purchased in 1991 from B.J. Crump. Fabian Garcia, a professor of Horticulture from 1906-1945, once provided rooms right here on this farm to house poor Mexican-American students during their studies at NMSU. Fabian Garcia was named the first director of the State Agricultural Experiment Station in 1913. As a horticulturist he produced the first reliable chile pod, which was the beginning of the hot "Sandia" pepper. More...
---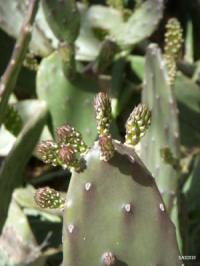 Pioneering New Mexico State University chile breeder Fabian Garcia has been inducted into the American Society for Horticultural Science Hall of Fame. During a five-decade career at NMSU. Garcia laid the foundation for the state's $400 million chile pepper industry.
All photos by Stephanie Sweet unless otherwise noted.
Drought Publications
Publications to assist New Mexico's ranchers, farmers, and homeowners cope with our current extreme drought conditions.
---
Map & Directions
Featured items
Contact information
P.O. Box 30003, MSC 3Ley
Las Cruces, N.M. 88003-8003
Phone: 575-646-2729
Fax: 575-646-6247
Email: fgarcia@nmsu.edu