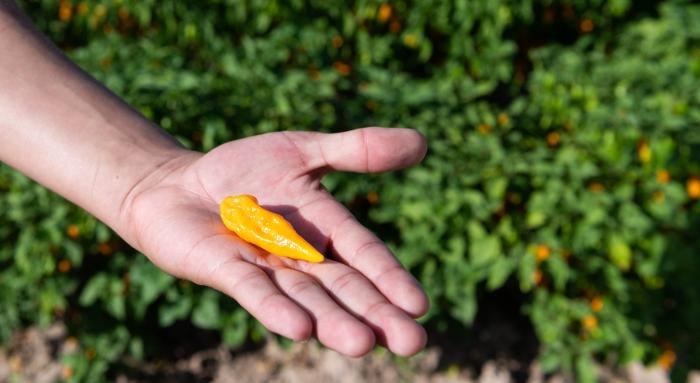 Pioneering New Mexico State University chile breeder

Fabian Garcia has been inducted into the American Society for Horticultural Science Hall of Fame. During
a five-decade career at NMSU, Garcia laid the foundation for the state's $400 million chile pepper industry. The center has continually expanded the chile pepper research program and serves as a near-campus research facility for other horticulture crops.
Featured Items
The center is hosting the 2023 Annual Field Day on October 11. See the 2023 Field Day Schedule for more information.
Contact Information
Fabian Garcia Research Center
113 W University Ave
P.O. Box 30003, MSC 3Ley
Las Cruces, N.M. 88003-8003
Phone: 575-646-2729
Fax: 575-646-6247
Email: fgarcia@nmsu.edu

Impact Report